'They come, and just never go home'
Domain 9th July 2019 | 10 July 2019
"People from Sydney and Melbourne come up the first year and fall in love with the climate and the area," says Ms Stewart, the director of Stewart Property. "They return the next year and don't want to go home again, so start looking at places to buy.
"And by the third year, they come, and just never go home."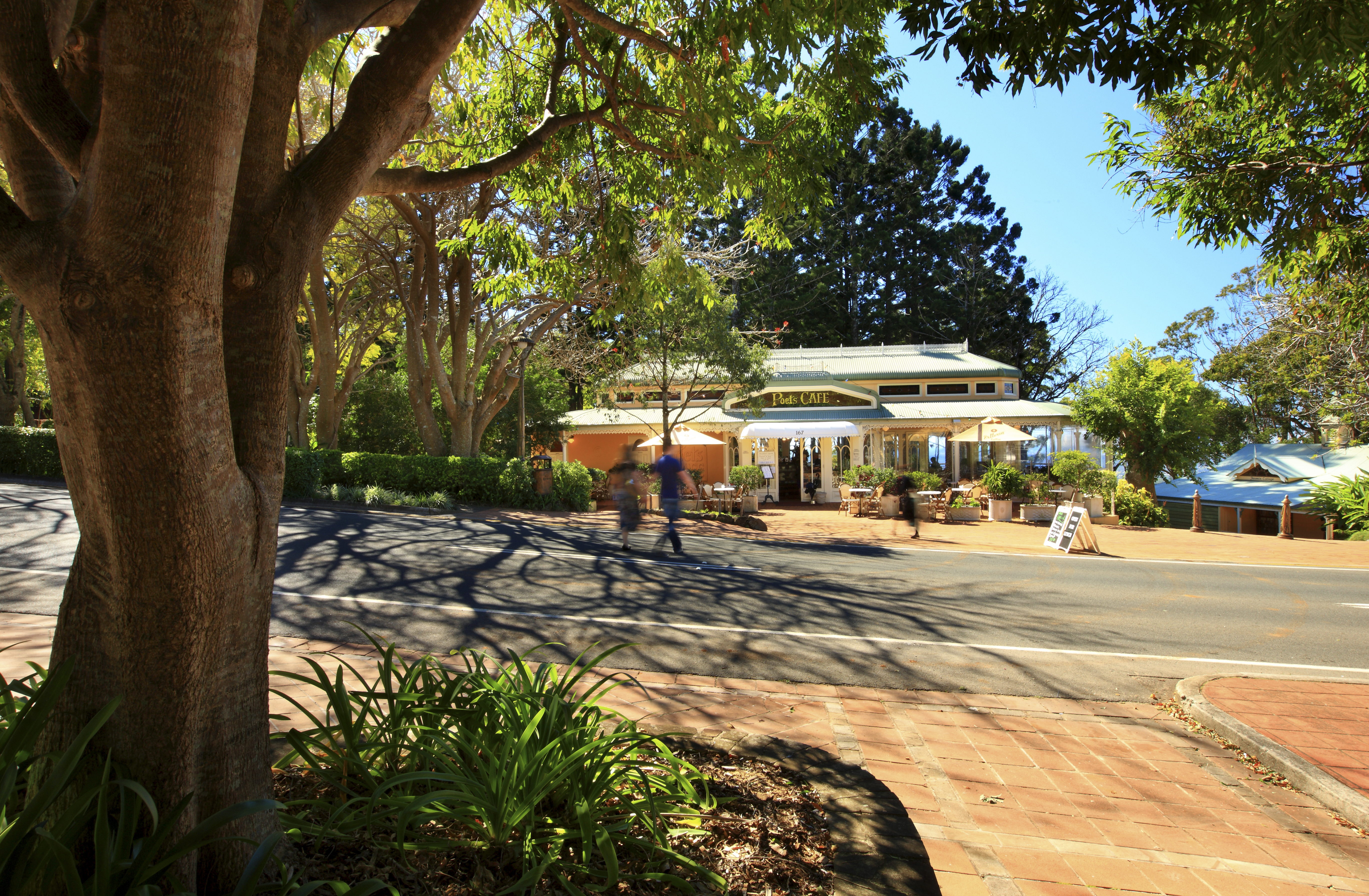 She did exactly the same thing too, 34 years ago, on a visit from Sydney, and says that migration from daydreamer to new owner causes a dramatic spike this time every year in the market.
Real Estate Institute of Queensland chief executive Antonia Mercorella agrees. "Many travel for a holiday and fall in love with our world-class beaches, fine dining and luxury retail shopping precincts," she says.
"The seeds are planted and while our prices are high compared with the rest of Queensland, when compared with Sydney or Melbourne prices they're an absolute bargain."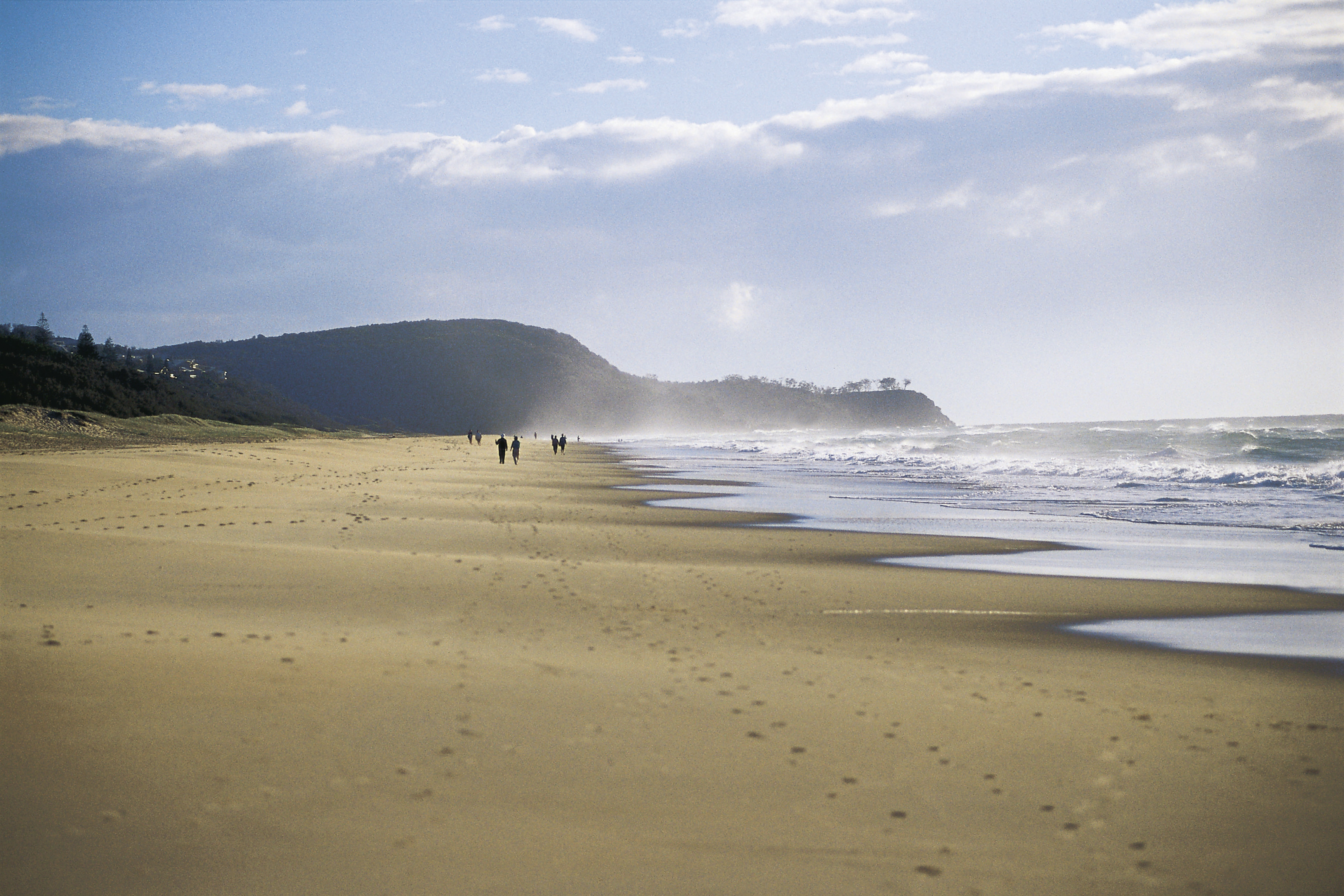 At the same time Noosa, at the top of the Sunshine Coast market, has been performing exceptionally well and in the 12 months to March 2019 has hit 8.7 per cent growth, making it Queensland's strongest area, as against Brisbane's one to 3 per cent, and the Gold Coast's 2 to 3 per cent. Since 2014, Noosa prices have risen 44 per cent.
There have been some stellar sales too in the past 18 months, including the $15.2 million sale of tennis ace Pat Rafter's mansion on Noosa's Sunshine Beach, followed by the Sunshine Coast record-breaking $18 million purchase of a seven-bedroom trophy home nearby. "But as a general rule of thumb, what you'd buy in Sydney for $20 million will cost you just $8 million here," says Ms Stewart.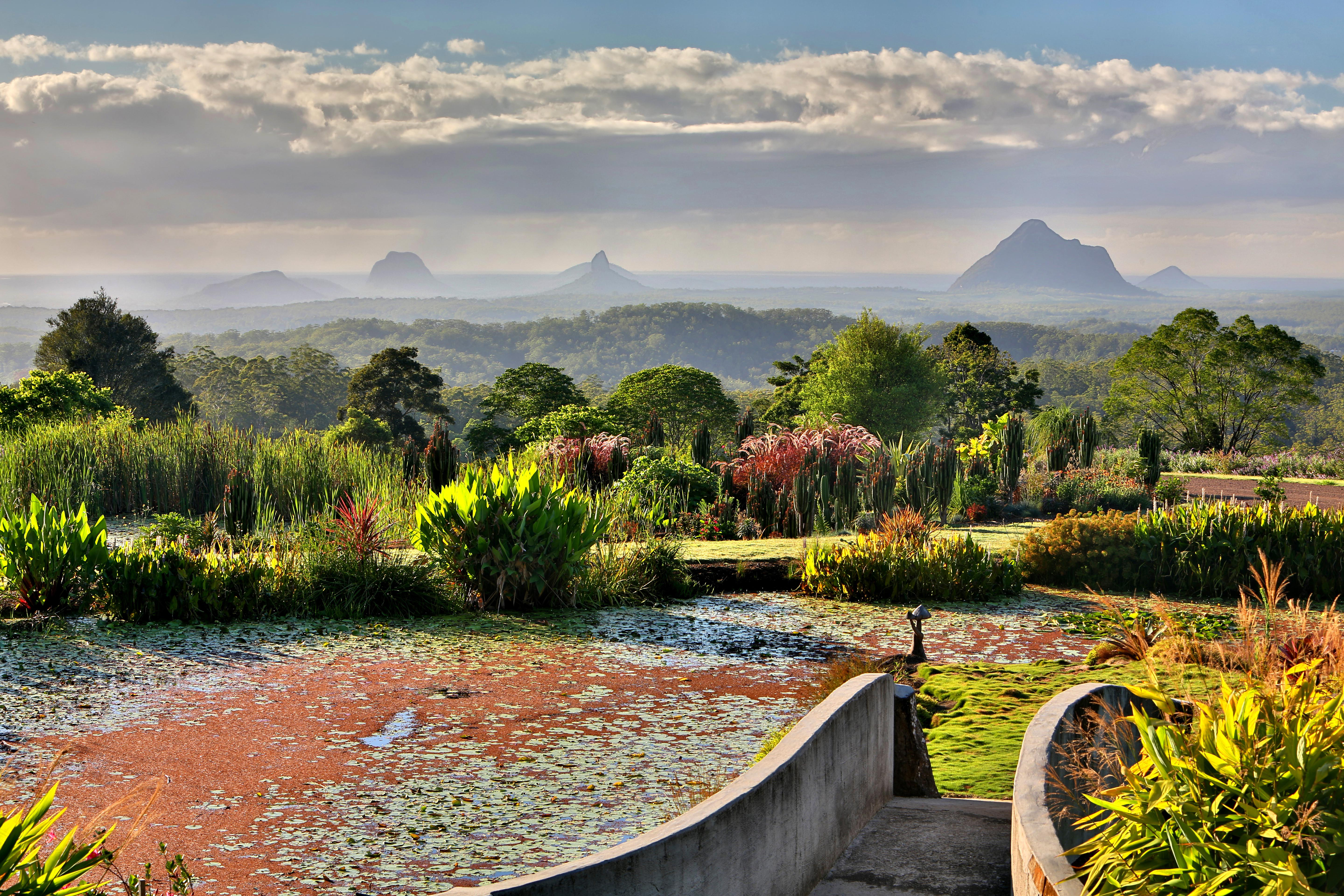 Domestic tourism – of which this coastal region is "the Australian rock star" according to Visit Sunshine Coast chief executive Simon Latchford – always sparks the property market, while its "Hamptons-style cool" continues to drive it on and up.
"The market does leverage off tourism but, often, as soon as people arrive they realise its strengths," Mr Latchford says. "There are two airports, lots of new infrastructure, a laid-back lifestyle, an extraordinary climate with no cyclones, crocs or box jellyfish, a community atmosphere in a place that hasn't been allowed to develop too fast, and Brisbane is only an hour and a half away.
"If you want to savour life as it was back in the '70s, then this place can offer that environment."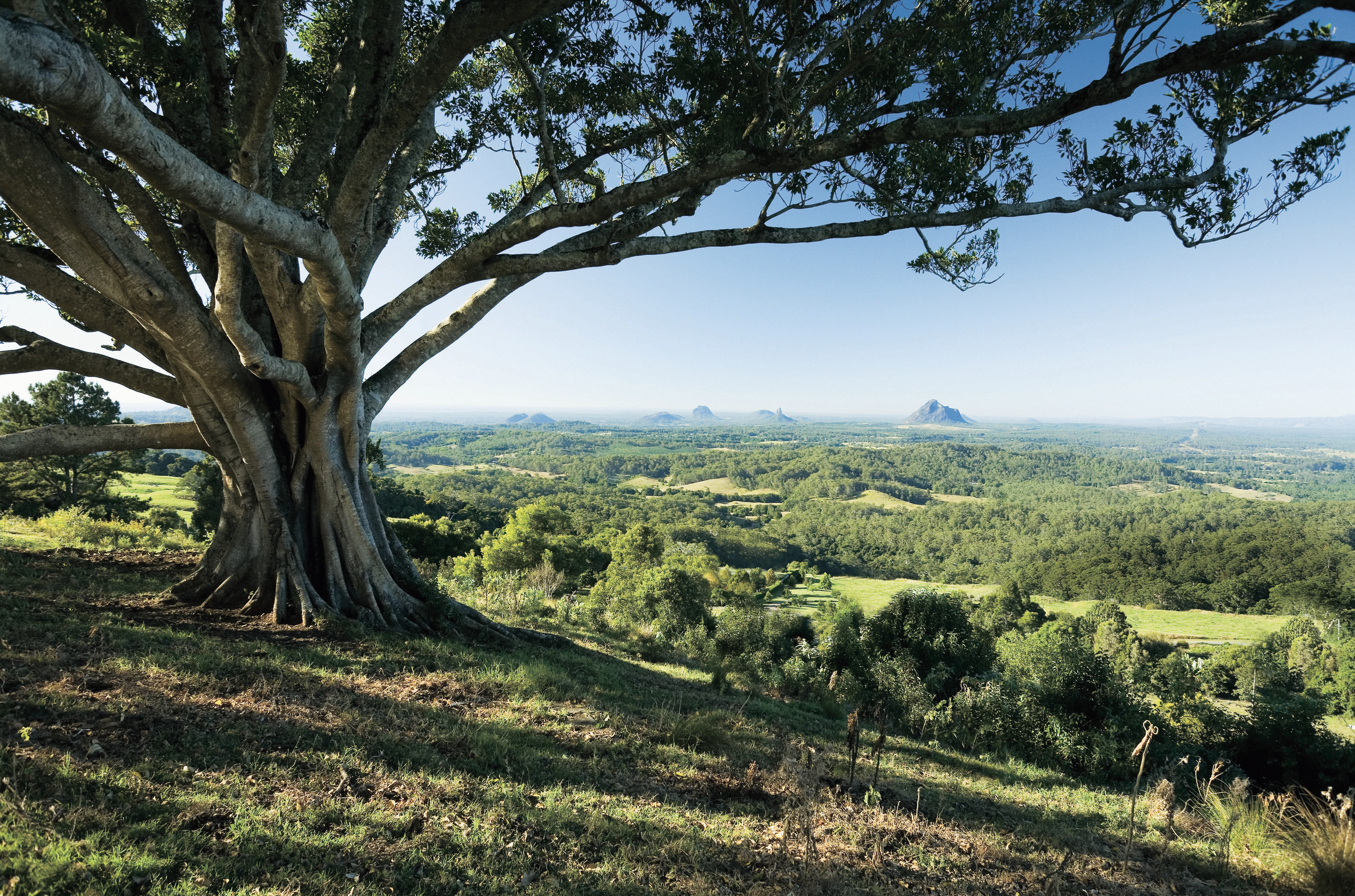 The prestige market from $5 million to $12 million is particularly strong at the moment, with demand surging and stock so tight that one buyer bought a home at Noosa Heads in the past few weeks for $2.9 million over the phone, sight unseen.
"We now have a lot of buyers making multiple offers and there's not much stock as people are making generational purchases; they're planning to keep it long-term and hand it down to family rather than sell it," says agent Nic Hunter from Tom Offermann Real Estate.
"Noosa has always been the pinnacle of that prestige end of the market, and people just love the relaxed lifestyle and village atmosphere."
Four homes in the area
Noosa Waters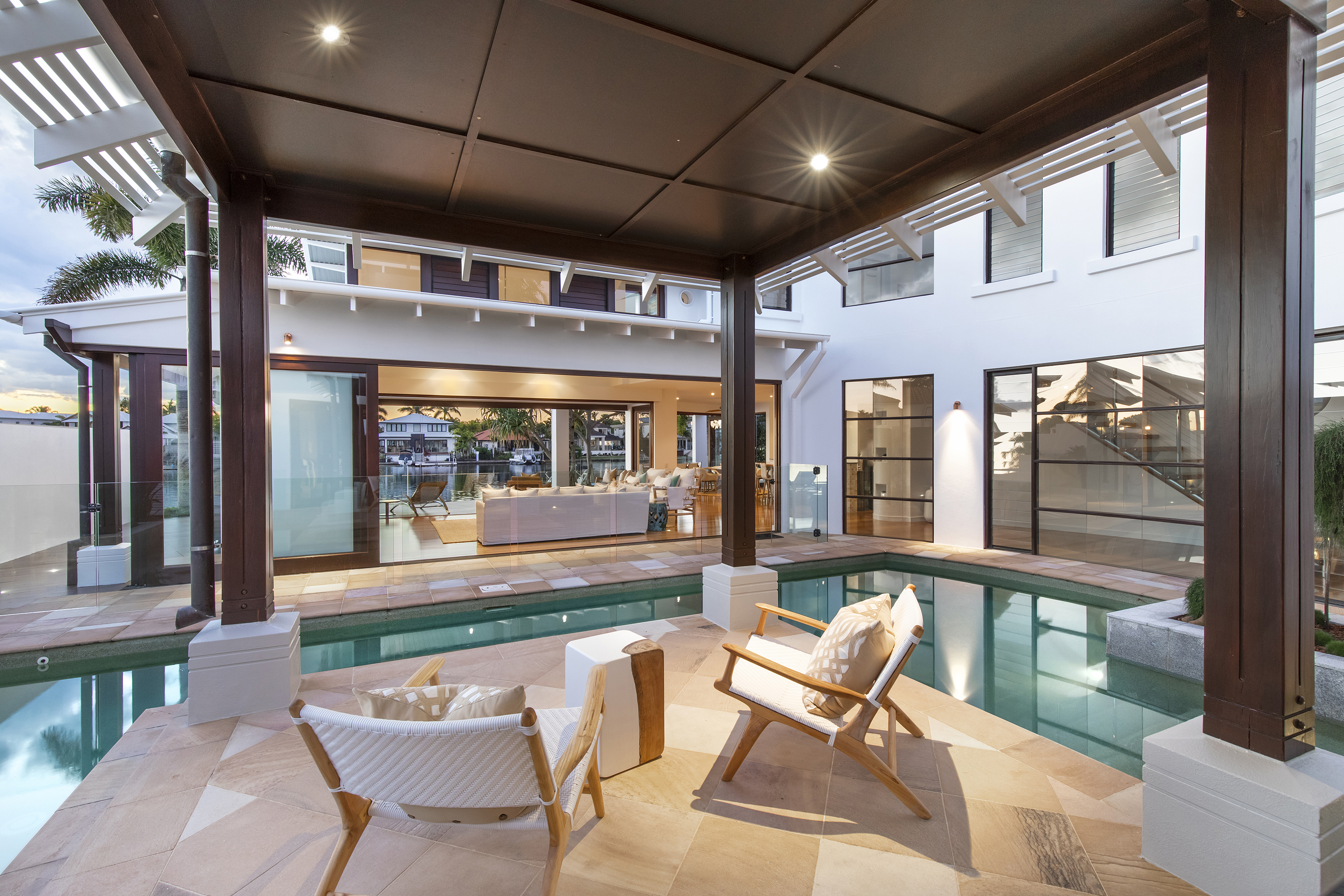 For sale by informal tender with a guide of more than $4 million, this five-bedroom home has a spectacular waterfront position, with beautiful mountain views and a peaceful position.
"As with all the best homes on the Sunshine Coast, you have to consider the cost of not buying now," says agent Adrian Reed of Reed & Co.
Mooloolaba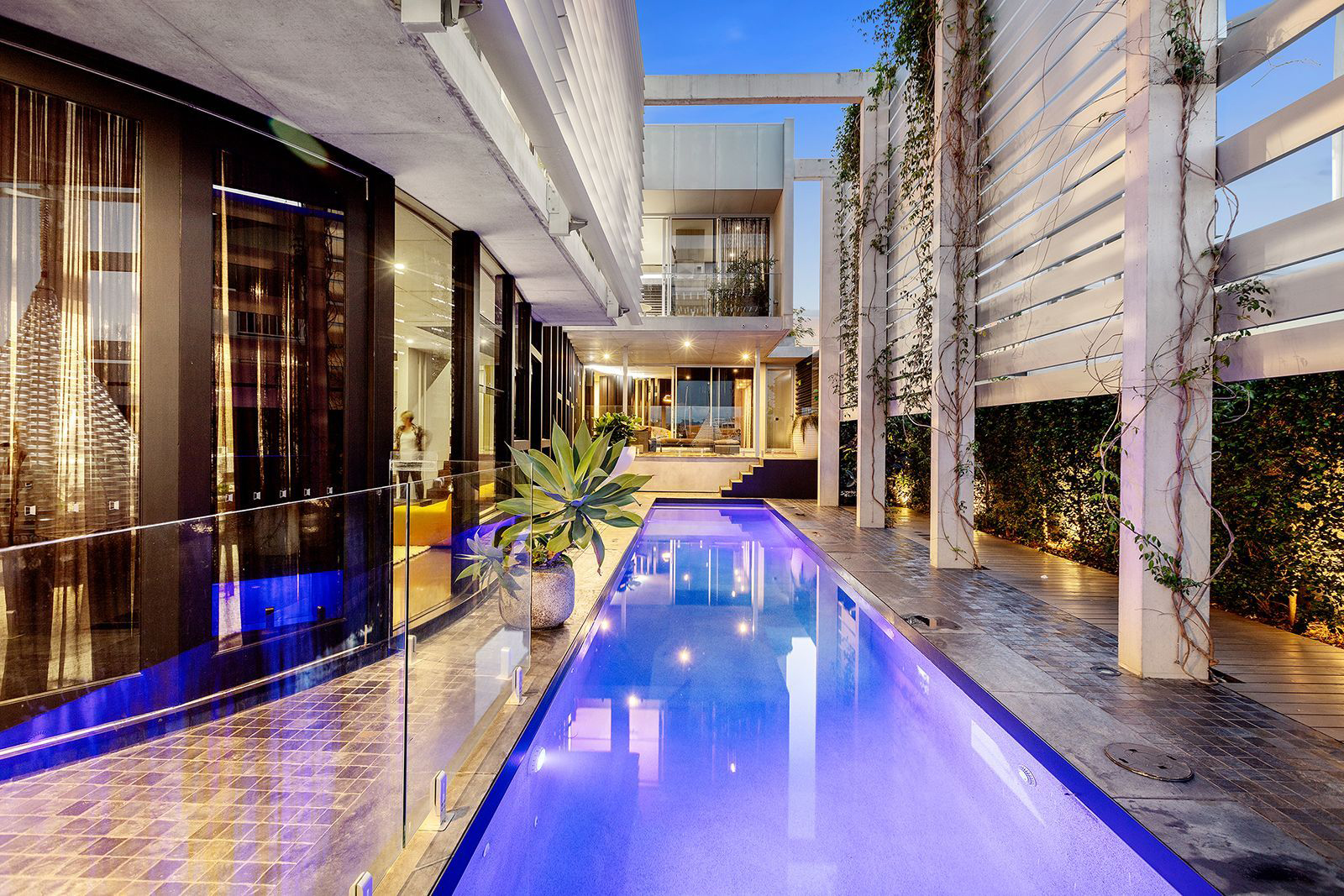 With deepwater access and an upgraded pontoon to allow the owner to keep anything up to a 58-footer safely moored at home, this family house was designed by Frank Macchia to have a true north aspect.
The home has an in-ground pool and a steam-room, while a recently-installed solar system generates over 100kWh of power in summer and is fitted has battery storage.
It's going to auction on July 14 through Loren Wimhurst of Next Property Group, with a guide of $4.5 million to $5.5 million.
Noosa Springs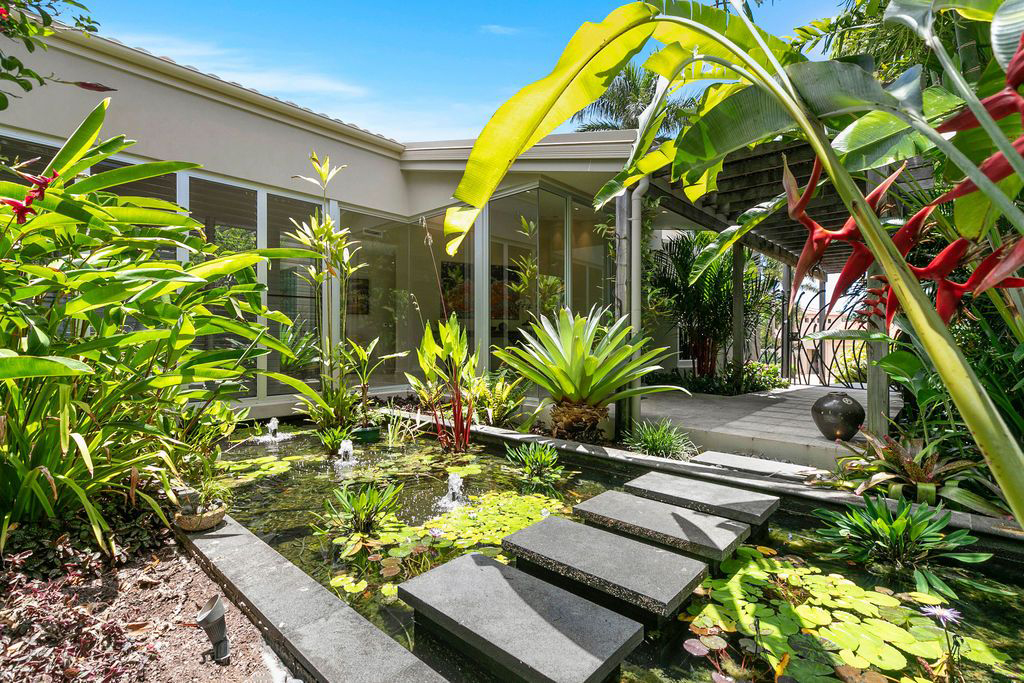 Floor-to-ceiling windows in almost every room make sure that the stunning views are maximised and that this house is flooded in natural light.
The media room has its own cosy fireplace, there are electric shutters and blinds and an openable roof to control light and temperatures, and underfloor heating on the ground level and in the bathrooms that service the master bedroom.
The home is for sale with a guide of $3.3 million, with Joe Langley of Universal Property Sales.
Alexandra Headland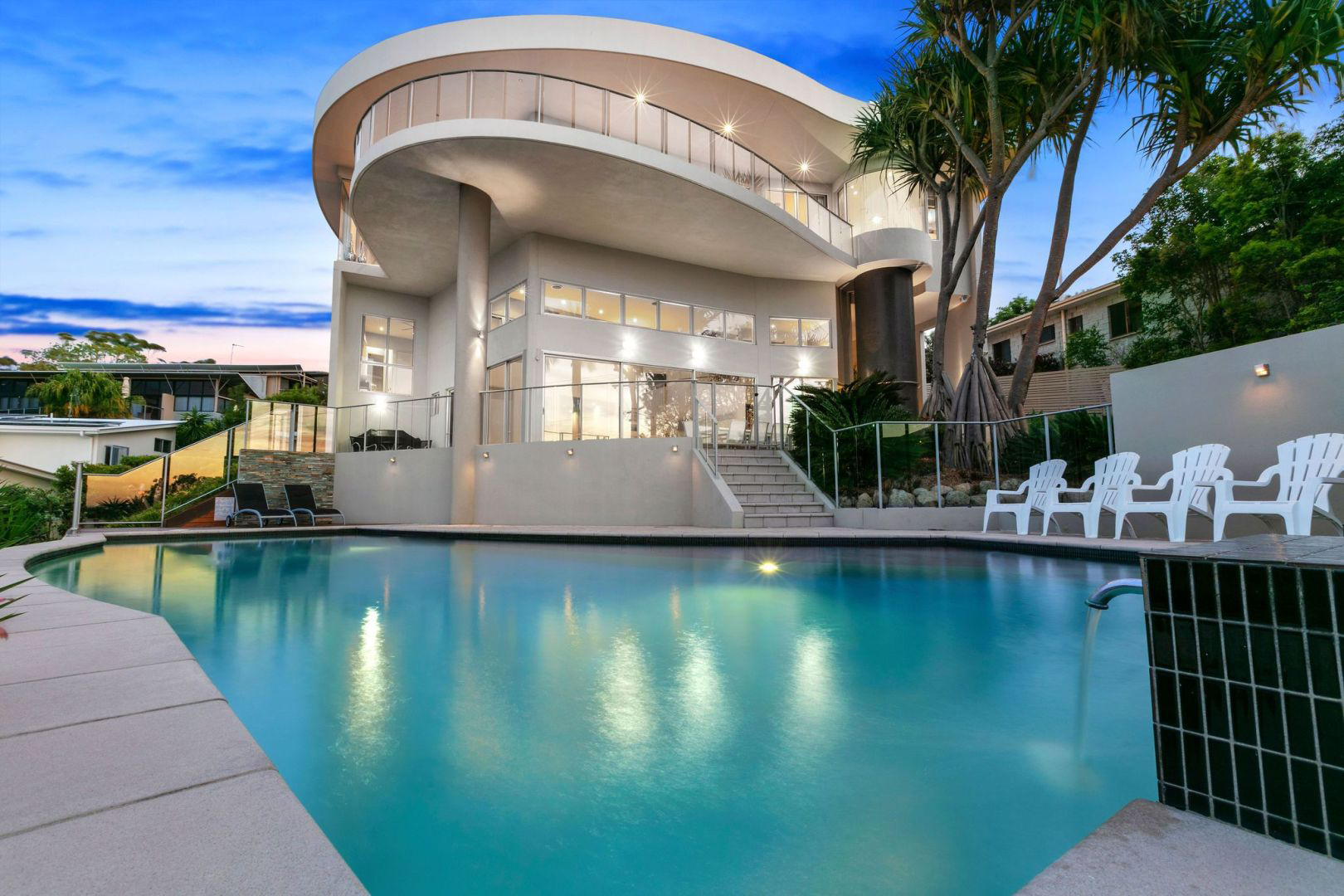 Billed as a 6-star resort-style home, this home has great north-east ocean views and is just a short stroll to the beach, cafes and shops from its large 1,200sqm block.
There's an internal lift to each floor, a grand entry foyer, a sound-proofed cinema, in-ground pool and pool room, with landscaped gardens.
It's for sale with a guide of $3.3 million, through agent Craig Porter of Next Property Group.
Published By – Domain