Noosa's most expensive homes in hot demand from buyers across the globe
Sarah Webb Domain 11th September 2020 | 01 October 2020
The COVID-19 storm has spawned a hurricane of home sales across some of the Sunshine Coast's hottest tourist magnets as property punters report unprecedented buyer action from city-based sea-changers in search of a pandemic-free paradise.
The rise of remote work and virtual inspections amid record low interest rates has further sparked the coastal migration with popular hub Noosa clocking millions of dollars in sight-unseen sales alone during the past month.
Adrian Reed, from Reed & Co Estate Agents in Noosa, said buyers from Brisbane to as far away as Hong Kong had pounced on the region's high-end market, with the agency transacting $60 million in sales from April until August.
"It feels like there's a gravitational pull towards those idyllic locations … and this trend has continued throughout COVID," Mr Reed said.
"We sold $26 million in the past couple of months alone sight unseen.
"They are buying from abroad and domestically and then from Brisbane … and I think it's likely to continue."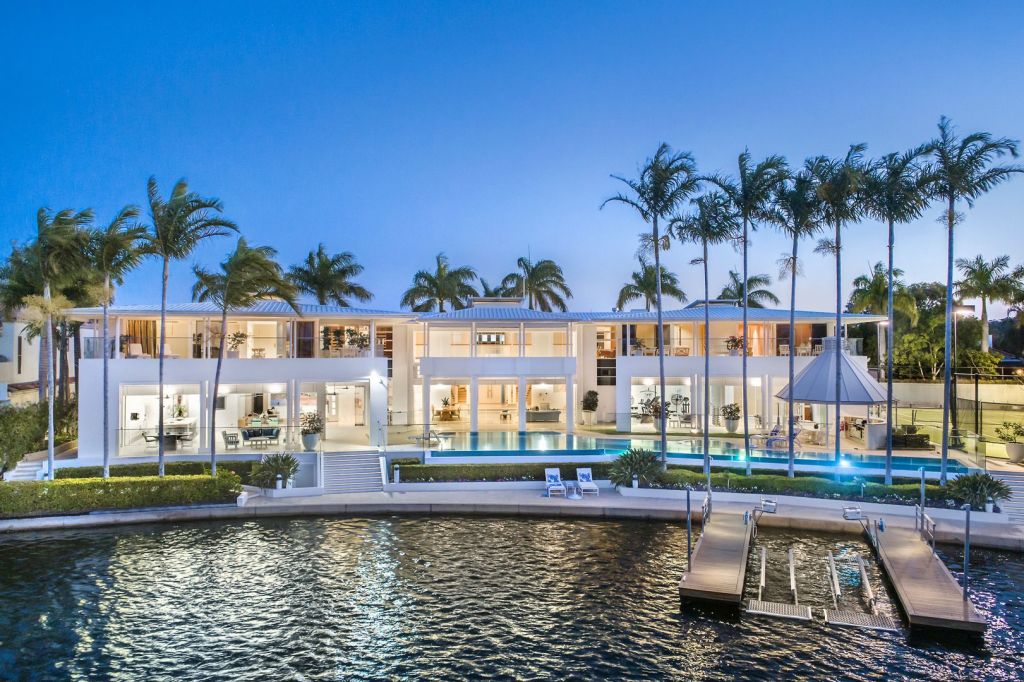 He said the skyrocketing sales action had particularly centred around Noosaville, with $6 million of off-market property sold in the past six weeks.
The agency also clocked the latest Noosaville record for the spectacular mansion at 32-36 The Anchorage, which fetched $12 million. The property features 13 bedrooms and was the former home of the late businessman and founder of Hayco, Donald Hay.
Dan Neylan, from Dowling and Neylan agency in Noosa, said in his 27 years of real estate experience he'd never seen such incredible buyer activity.
"The average time on market for us has shrunk back to three weeks and most of our auctions are not even getting to auction," he said.
"We had a sale for an apartment on the weekend where the reserve was expected to be $5.5 million but it sold for almost $6.5 million.
"Our biggest one was the sale of 46 Seaview Terrace which was Pat Rafter's previous home – and that was sold in excess of [a record] $17 million at the end of May to the Rudds. They just saw the long-term value of Noosa."
Mr Neylan said interstate buyers were particularly snapping up homes like hot cakes with the agency handling more sight-unseen sales than ever before.
He said many home hunters claimed the growing work-from-home-movement had finally allowed them to have a remote career from an idyllic place – and they were wasting no time pouncing on regional, coastal destinations.
"The future for us is pretty rosy and that's going to last for the next two or three years and by then the international airport will be finished," he said.
Tom Offermann, from Noosa's Tom Offermann Real Estate, agreed the fierce buying storm was set to continue during spring with Brisbane buyers competing against interstate and overseas house hunters.
"This winter was like no other and out of the disruption caused by COVID came a storm of buying activity," he said.
"We're also seeing capital growth rates between 10 and 15 per cent … with the hot locations typically on the riverfront and the beachfront."
Mr Offermann said last week's sale of apartment 1 at Noosa's prestigious Little Cove for a cracking $6.3 million following 38 bids from eight buyers, was the perfect example.
"This sale capped off another very successful week … with a string of high-value sales which included two breaking $10 million.
"There's also been a string of nine sales between $5 million and $12 million but we can't announce them yet because they haven't settled."
Despite the strong selling activity Mr Offermann said their agency was running at about 50 per cent of their normal stock levels, with nervous vendors still reluctant to pull the trigger amid the global uncertainty.