One month into the new year and anyone thinking of selling or buying is wondering what is in store for the property market in 2023. Industry commentators have so far remained relatively reserved on the subject, but outside of another global catastrophe, early signs indicate that the Noosa property market will remain resilient this year.
We experienced greater market imbalance in the early part of the year with fewer and more cautious buyers, met with nervous sellers unsure of the levels that could be achieved. As the year progressed, low inventory levels held prices flat and the new year has seen an encouraging uptick in activity.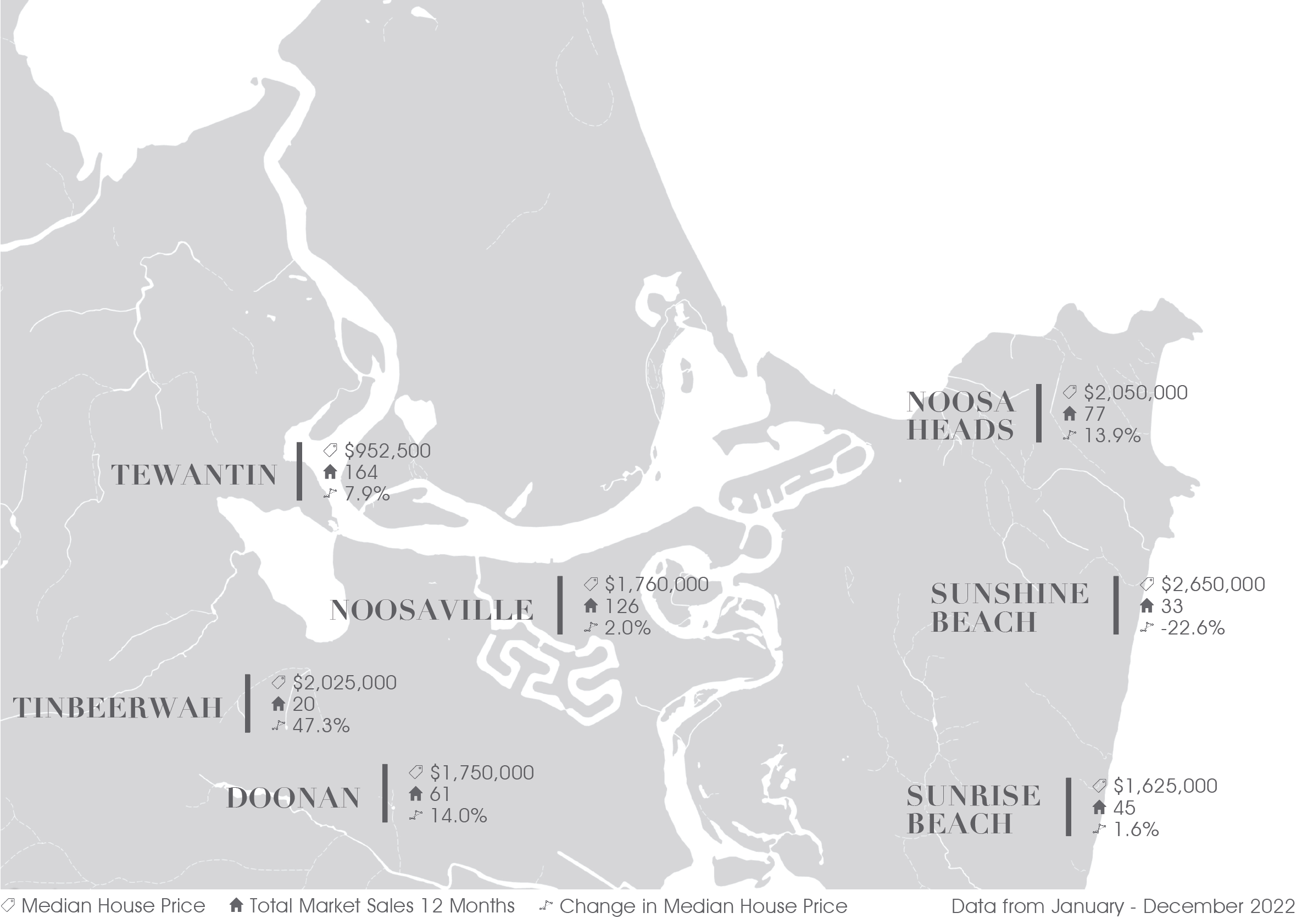 As always, it is hard to generalise when commenting on the market performance. Noosa's prestige properties outperformed the wider market last year, a trend which is expected to be maintained throughout this year, buoyed by strong buyer appetite, and continued high levels of interstate and international migration to the region.
Despite the potential for further interest rate rises, low stock levels, particularly in the prestige sector, which kept prices strong in the region last year, is not expected to alter significantly. Demand continues to outweigh supply and those bringing new, renovated or quality homes in sought-after locations to market in 2023 can expect to achieve premium market prices. The 2023 housing market is poised to be more balanced between buyers and sellers than it has been over the past three years. Mortgage rates are softening demand, which has met the continued low supply of homes.
Sales volume fell to levels not seen since the initial shock of the pandemic (April and May 2020). With fewer new listings and historically low inventory, sales volume likely won't rebound to pandemic levels.
Inflation appears to be slowly declining. If that trend continues, high mortgage rates may start to decrease in the second half of 2023. We expect a return to seasonal trends — price and inventory growth in the second half of the calendar year — but at relatively low level, meaning fewer new listings and fewer sales overall.
2022 also gave us the opportunity to run our third annual Reed & Co. Charity Gala event in collaboration with the Loyal and Humpty Dumpty Foundations.
Since opening we have now along with our generous community raised over $692,000 which has purchased and placed over 60 pieces of lifesaving peadiatric medical equipment into 20 local and regional hospitals in Queensland.