ENTER TO WIN ONE MAGNUM FOR EACH OF THE FOUR SEASONS OF NOOSA.
With compliments from the Kate Cox Team.
The Kate Cox Team of Reed & Co. Real Estate Agents, Noosa are giving away four magnums of wine. Each magnum, complimenting each season, has been hand-selected by the Noosa Sommelier, Tony Cox to be enjoyed with each of the 4 seasons of Noosa:
Sunny, Always Sunny, Warm & Perfect.
Entering is easy: Connect with your name, email & Noosa Heads address for your chance to win.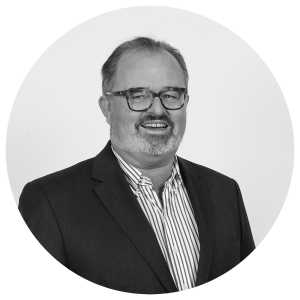 Notes from our in-house wine sommelier the 'Noosa Sommelier 'and writer for In Noosa magazine, Tony Cox.
We have put together a stunning selection of wines, where you will receive a magnum of premium wine each season.
Pinot Noir complements the subtlety and the mildness of our winters. Spring into rose, Summer is effervescent and Autumn reflects the power of chardonnay.
Kicking off with Pinot Noir
When you step out of Burgundy the next stop for Pinot Noir is Central Otago in NZ with the subregion of Bannockburn being the most desired address, in particular Felton Road. One of the pioneers of the Bannockburn area and located on Felton Road Mount Difficulty is among the upper echelon of Central Otago Pinot Noir producers. Red fruits with cherry nuances and the definitive regional dried herb notes, slowed-braised lamb shoulder with a tray of roast potatoes, salad greens, family and friends in Noosa.
Rose
I decided to make it nice and easy. When it comes to rose nothing screams louder than Provence, France, its coastline promoting a maritime lifestyle we are so fortunate to also enjoy.
Triennes is a joint venture between two of the biggest names in Burgundy, Aubert de Villaine from DRC and Jacques Seysses from Domaine Dujac. Organically farmed, harvested at night to maintain freshness. A little Noosa blue sky is the perfect accompaniment.
Champagne
When it comes to quality Pol Roger is found right at the front of the queue. Located in Epernay, Pol Roger produces an elegant yet generous style, targeted to wine drinkers. Historically a pinot noir house it is the perfect style for richer fish, such as ocean trout, or poultry such as chicken, quail or duck. Out on the deck, barbecue crammed full of delicious morsels, what better way to enjoy a Noosa summer!
Chardonnay
I may live in the past but there is no greater white wine than Chardonnay and Margaret River in Western Australia produces arguably Australia's greatest examples. The Vasse Felix Heytesbury Chardonnay is always in the first names mentioned for exceptional chardonnay from Margaret River, always having a tautness and acidity that ensures the wine can age a few years.
White fish, maybe local snapper or a coral trout caught on a day trip out to the nearby reefs, the perfect finish to a great day
Cheers!
Kate