We invite you to join us for our annual Carol Cruise!
Get your boat ready to follow the Noosa Ferry, Miss Tewantin, along the Noosa River, or set up with your family and friends at one of the four stops along the riverbank and let's celebrate the festive season together, singing along to carols by the Oriana Choir and the Sunshine Coast Youth Choir
Find the stops & songlist below.
CLICK HERE TO ADD TO YOUR CALENDAR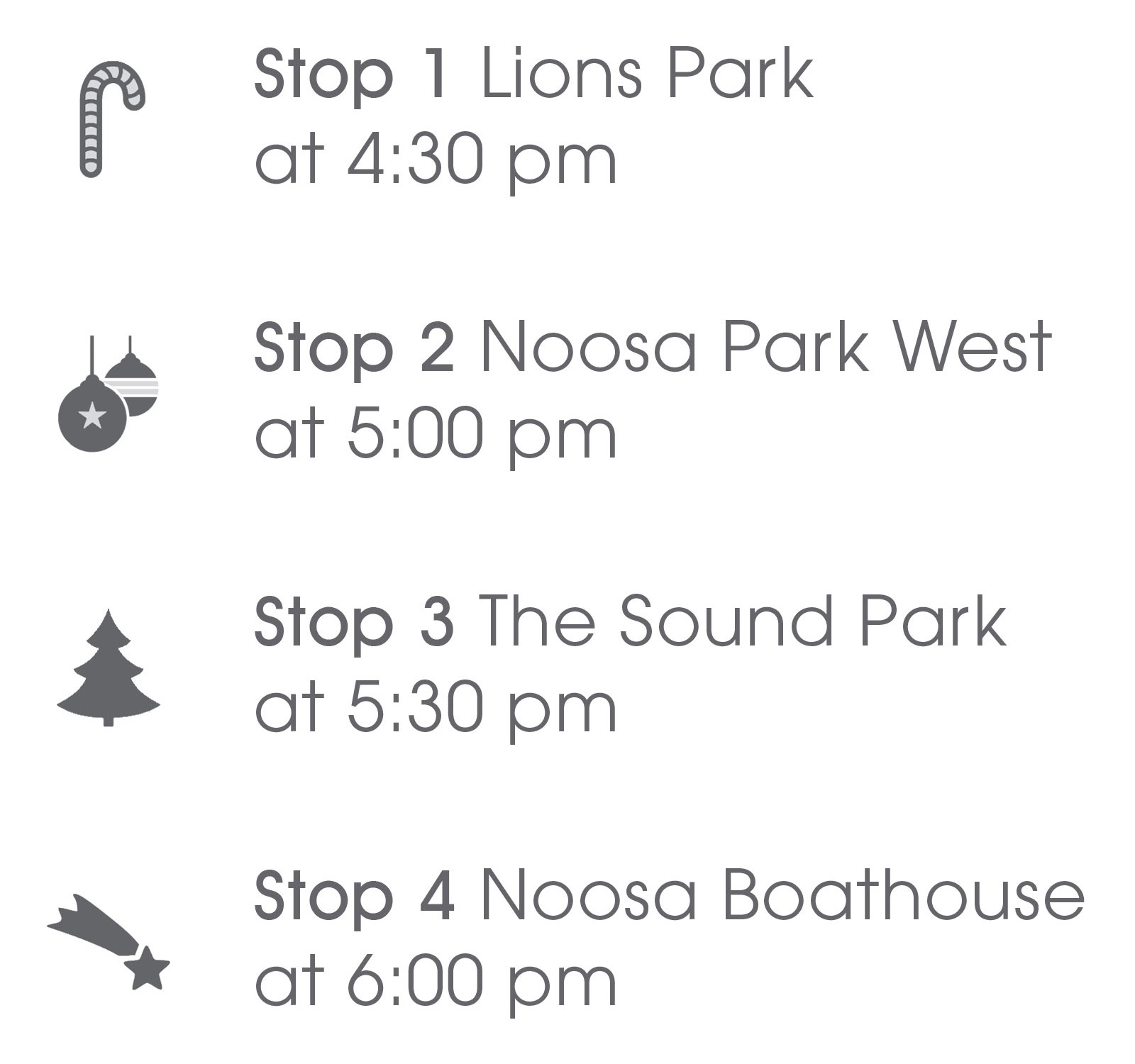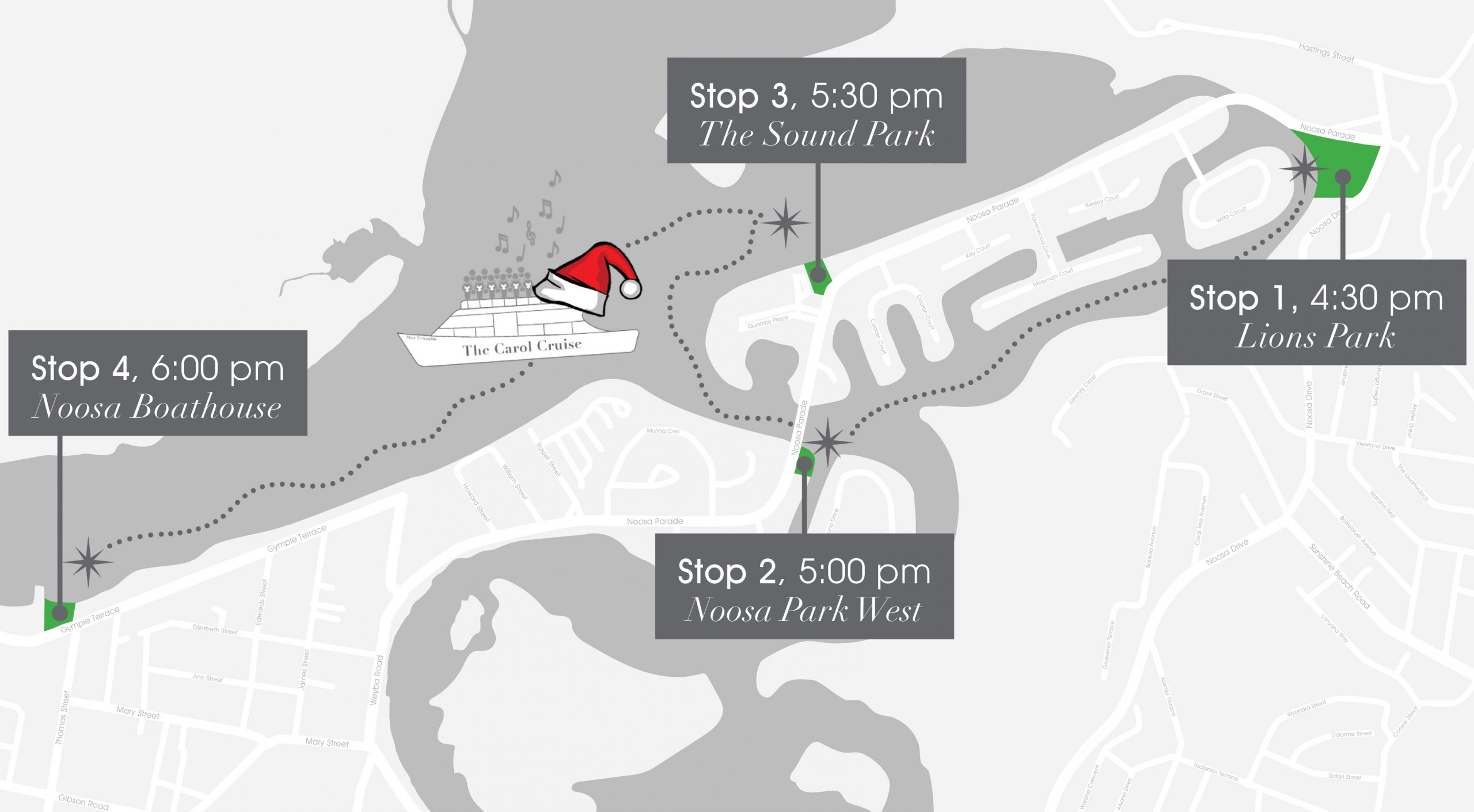 Please note this event is subject to weather conditions. All times are approximate and can change on the day.
What a fabulous opportunity to host a Christmas Party!
If you are located along the route and are hosting Christmas celebrations on Saturday, 9th December, why not request the Carol Cruise to stop by and spread the festive cheer! Please fill out the form below & a member of our team will be in contact with you.
Please note all requests must be submitted by close of business, Friday 1st December 2023.
Proudly supported by