Please join us for a series of relevant and informative
chats at the Reed & Co. office to talk about BRANDS
from idea to profitable sale.
5 weeks, Thursday night, 5:30 pm.
We have a selection of experienced and successful
speakers. Find more info below.
Please sign up for our guestlist via the booking form below.
#1 AMANDA STEVENS – CREATE A BRAND
25th August, 5.30pm
Entertaining. Inspiring. Humorous. Engaging. Memorable. These are just some of the words used to describe Amanda Stevens, CSP.
After wowing audiences in 14 countries for more than a decade on the speaking circuit, Amanda is widely regarded as one of the best speakers in Australia. Amanda will open this Boardroom Chats series talking about how you turn your ideas into a brand and how to create a brand that connects in the new era of brand trust
#2 PETA HEINSEN – BUILD A BRAND
rescheduled TBC
Peta Heinsen is a mum of three and the Co-Founder and Director of resort and swimwear brand Matteau. Run alongside her sister Ilona Hamer, Matteau creates simple and considered products with an undeniably Australian aesthetic.
Peta will share with us how to build a brand with a purpose and how to keep the vision during challenging times.
#3 SAM SAUNDERS – SCALE A BRAND
8th September, 5.30pm
Before founding local bar Nudge Nudge Wink Wink, Sam Saunders was already a globally recognised, well-respected fully integrated creative- and thought-leader. He spent his last 10 years in NYC, working across almost every industry and medium imaginable, creating famed TV spots, award-winning print, radio and social campaigns, product inventions and all manner of guerrilla marketing.
Sam will share how brands can future-proof themselves and how he helps brands to discover who they are and why they exist and the whitespace they need to occupy to thrive and to move forward.
#4 ANTHONY BELL – LEAD A BRAND
15th September, 5.30pm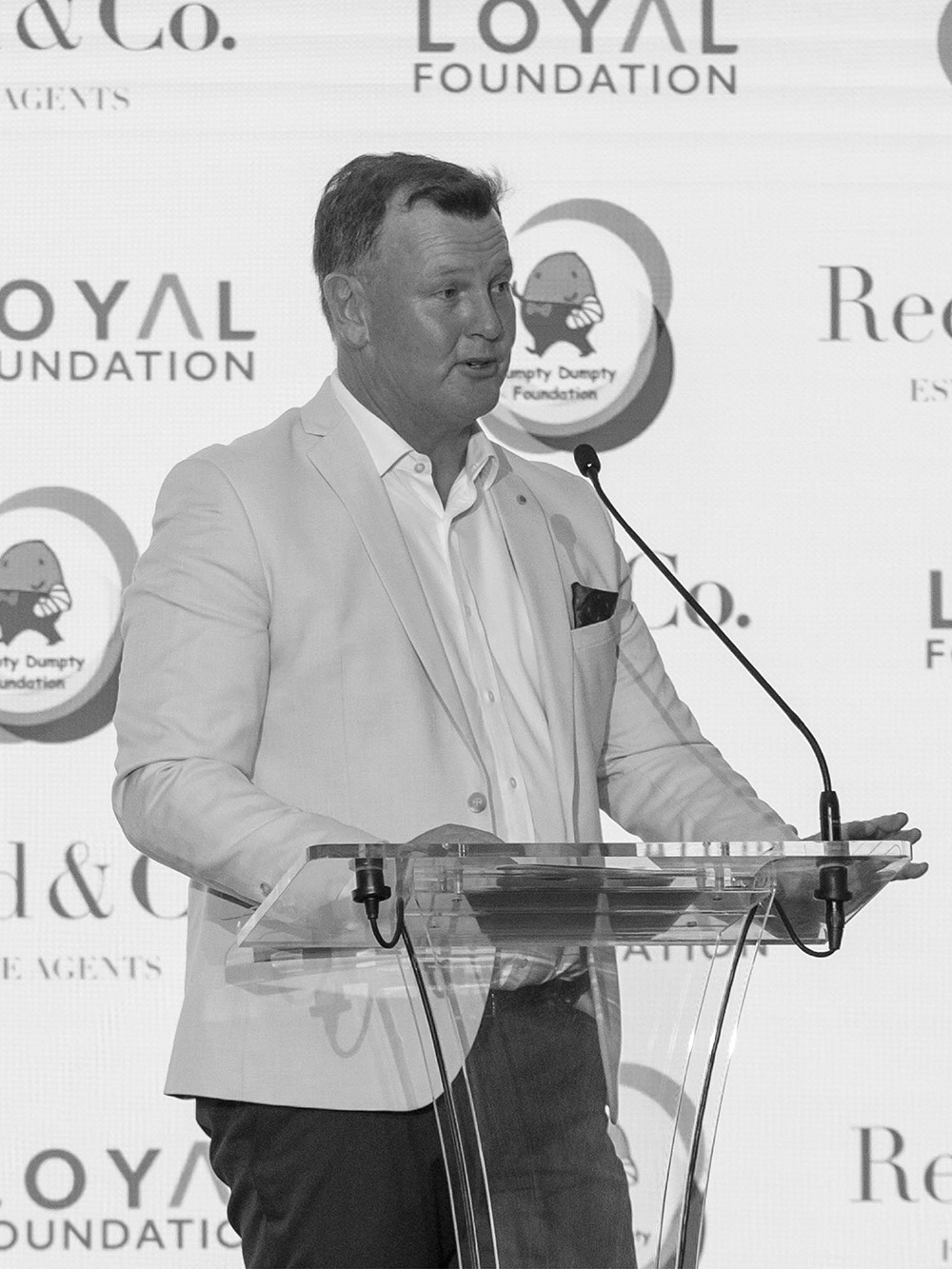 Chief Executive Officer & Principal of Bell Partners Anthony Bell shares his view on high expectations and delivering with a successful brand. Anthony is best known for his high performance, efficiency, and personalised service.
He will share the most important steps when leading a brand, the need to continuously innovate and how to keep success by rewarding your employees. Anthony's advice is to develop a talent base and keep training them to develop great skills. He is a passionate leader who achieves results through collaboration, data analysis and engagement to ensure sustained improvements.
#5 CARL HARTMANN – SELL A BRAND
rescheduled to 21st September, 5.30pm
Carl Hartmann is a multi-award-winning Australian serial entrepreneur, having co-founded Temando, Compono and Lyre's Non-Alcoholic Spirit Co. Carl took Temando from an idea to one of the largest Australian technology companies, having raised over $56M in funding which was successfully acquired in a trade sale by French company Neopost in 2018.
He will share insights on how to successfully sell a brand and the importance of brand equity.
SIGN UP FOR OUR GUESTLIST
To secure your tickets to the nights, please enter your details below and select which event you'd like to attend. Or simply choose the whole series if you'd like to learn about the evolution of a brand from idea to sale.